How do you choose the best cloud storage for backup? First, you must understand what the cloud is. Essentially, it's a collection of computers (or servers) that are always connected to the internet. By storing your data on the cloud, you can collaborate with your team members online, as well as have a failsafe in case your local backups ever get destroyed.
Choosing cloud storage for backup purposes is very different from choosing a collaborative cloud storage platform. While there are certainly enough providers of the best cloud storage for business that can do both, it's important that you learn the key differences, so you know what you really need. 
In this article, we'll explore everything you must know in order to choose the best provider of cloud storage for backup for your needs.
Choosing cloud storage for backup: Preparation
Before we move on to helping you choose the best cloud storage for backups, let's take a moment to understand the two most common types of cloud storage services: cloud backup and cloud collaboration. 
Cloud backup lets you automatically synchronize all your devices' files and folders to the cloud, either in real-time or at regular intervals. Cloud backup providers are usually cold storage services that offer large amounts of storage space at low prices to make backup viable, the trade-off being that files take longer to access and download. However, there are enough cloud backup providers that provide instant backup and recovery services too.
Cloud collaboration tools, on the other hand, are by-and-large instant storage providers that let you work with other people and members of your organization on various files in real-time. They are more expensive than cold storage providers, but offer more features and flexibility, while also coming with better file-management and file-editing capabilities.
Step 1: Calculate your storage requirements
Before you pick a cloud backup service for your business, you will need to think about the amount of storage you need. If your business deals with vast amounts of data, for example, you might want to look into cold storage providers like Amazon Glacier. 
These providers tend to offer lots of storage at generous prices. However, you may have to wait a couple of hours for your files to be ready should you need to download them in the future. 
Instant storage providers will not have this limitation, letting you access and modify all your files in real-time, and download them immediately as required. You will also have access to specific tools that let you collaborate online with your team members. However, the cost per gigabyte of storage will be a lot higher.
Step 2: Determine your backup frequency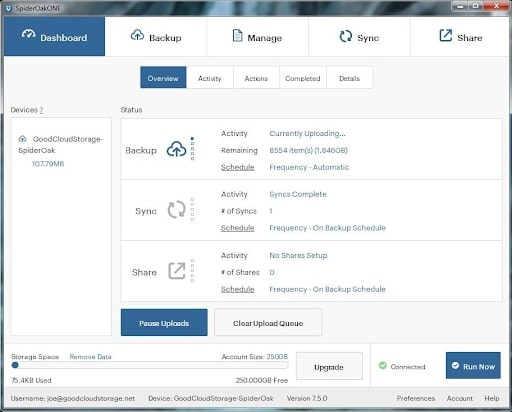 For the next step, try to determine how frequently you will need to backup your devices. Do you need backups on a daily, weekly, or monthly basis? Is a real-time backup solution really necessary? 
Real-time backup costs more, but can keep you protected at all times from security threats and data breaches. On the other hand, real-time backups also synchronize your file modifications in real-time, meaning that you will lose access to previous versions of your files unless your cloud storage provider has a version history feature.
Step 3: Check your security requirements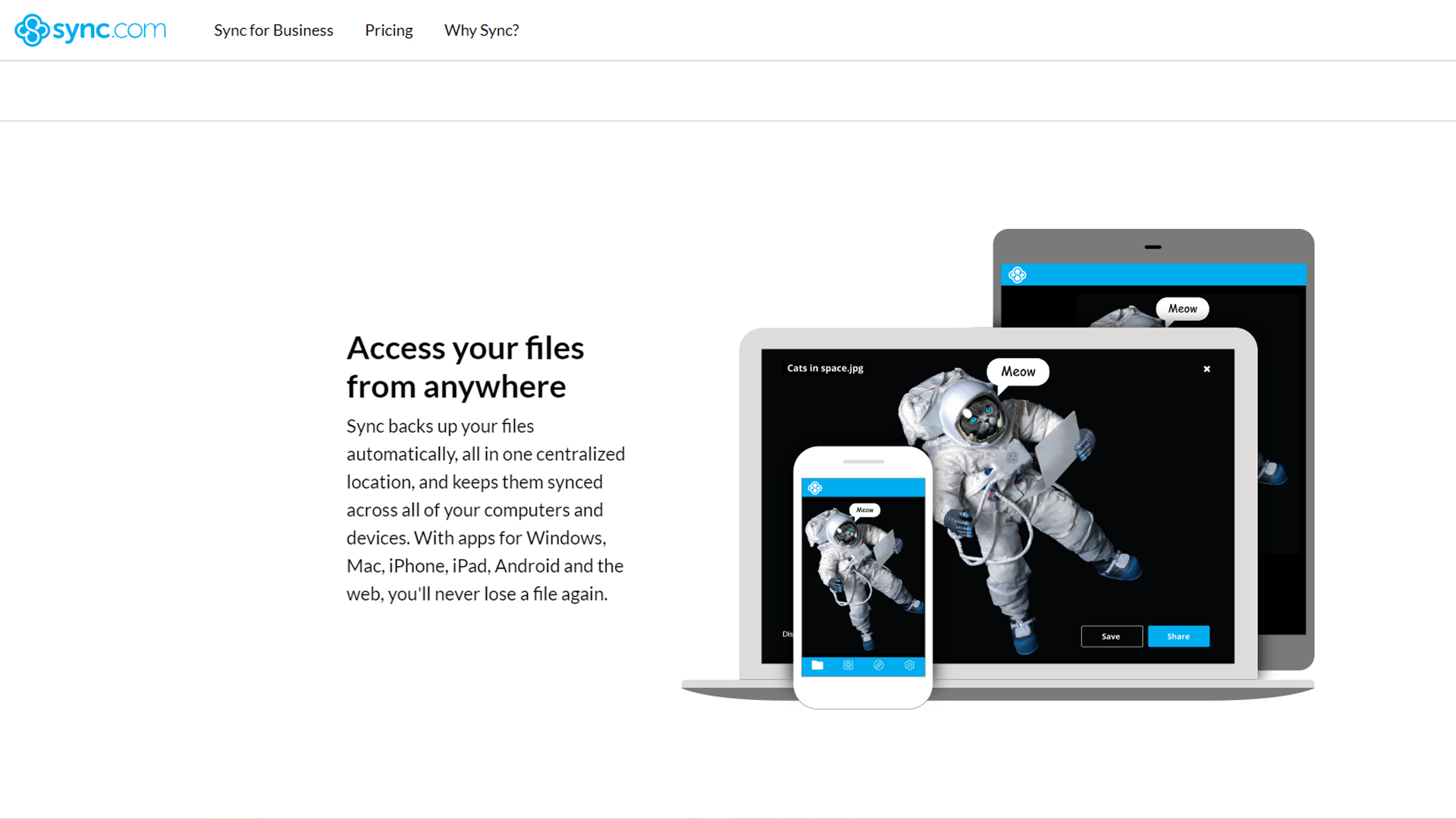 It's essential to consider security when choosing a cloud backup solution, as there are a lot of potential security risks to storing data on the cloud. Because you hand over your files for safekeeping to another company, you open yourself up to a host of threats like spying, malware attacks, and service-wide security breaches. 
Thankfully, there are a lot of ways cloud storage providers can protect your data. Look for 256-bit encryption both in transit and at rest over platforms that offer 128-bit encryption, or worse, no encryption at all. 
To prevent your cloud storage provider from spying on you, only choose providers that offer a zero-knowledge guarantee, which implies that even the provider itself won't be able to access your data without your permission. It's worth noting, however, that these are advanced security features that may not be necessary for all scenarios, especially when you are using the backup service for personal reasons.
Step 5: Verify the server uptime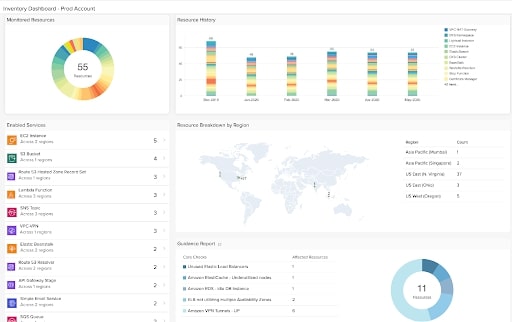 Cloud storage is vulnerable to all manners of system failures, which is why you should have some sort of guarantee that your files won't be lost in the middle of an important operation due to things like server failures. Always check your provider's track record for things like server uptime and backup success rate.
A lot of providers, including Google Cloud, offer an uptime guarantee that compensates users if their server uptime falls below a certain threshold. You should check your provider's SLA (service level agreement) for more details.
Step 4: Prioritize file-recovery features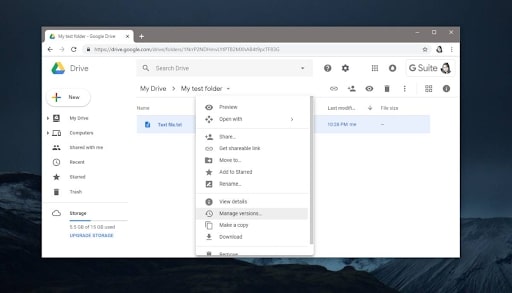 File versioning is an advanced cloud storage feature that stores a cache of previous versions of your files on the cloud, even after you modify them. File versioning is especially useful when you have made changes to your file that you now regret, offering you an easy way to revert to an earlier version of the data without needing to upload it all over again.
Most cloud storage providers store previous versions of your files for up to 30 days. However, this policy can differ by provider. Some offer unlimited file versioning, whereas others only store up to ten previous versions of your documents. Note your cloud storage service's file versioning policy when choosing the best backup solution.
Step 6: Choose your data center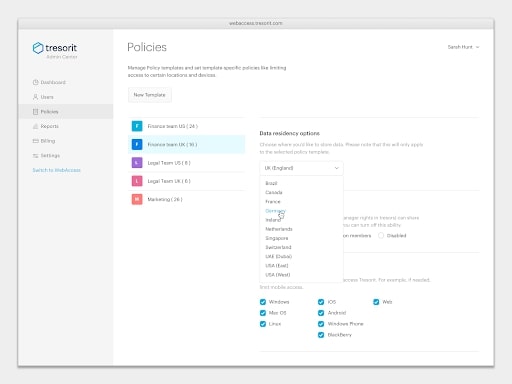 You might think that where your data is stored is not important as long as it's located on the cloud, but you would be wrong. The distance between your cloud servers and the place from where you will be accessing most of your data has a big impact on upload and download speeds. 
This is due to something called server latency, which determines how much time it takes for files to get from one destination to another. Another important reason you should check where your cloud backup provider's data centers are located is privacy.
Some countries have stricter privacy guidelines than others, whereas some allow for law enforcement agencies to compel your cloud storage provider to hand over your data in the event of a potential crime. However, you are only impacted by the laws of the nation where your data is physically stored, not your origin country. For maximum privacy, look for data centers in Switzerland or Germany.
Step 7: Look for software integrations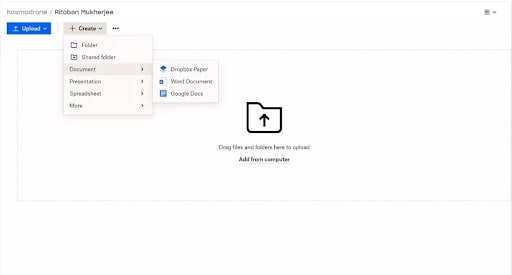 Try looking for a cloud backup provider that integrates well with your existing software stack. For example, if your business uses Google Workspace or Microsoft 365, you may want to look for solutions with real-time collaboration and online file-editing integrations with those services.
There's a range of software-as-a-service providers that cater to specific business needs. Airtable, Zapier, Slack, and Zoom are just a few examples. Depending on your existing stack of business software, pick a cloud storage provider that has plugins or apps for integration with these services. 
Alternatively, pick a dedicated backup solution that offers no collaboration features or third-party integrations for a lower price tag, provided your business doesn't have a need for such things.
Step 8: Investigate data deletion policy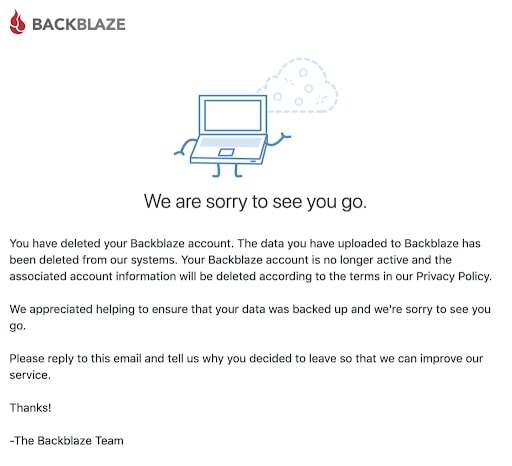 Every cloud backup provider has its own data deletion policy, one that determines how it handles removal of your data. For example, OneDrive and similar cloud storage services let you edit and alter files through a native desktop application, but they also remove files permanently from your cloud storage if you delete them from your device. 
This is problematic if an employee or team member accidentally deletes files from your system, causing them to be lost forever. Data deletion also relates to what happens to your backups should you choose to discontinue your cloud storage subscription. 
Look for cloud backup services that allow for seamless transition to other providers should you decide to make a change. It is also important to pay attention to what will happen to your data if you miss a subscription payment.
Step 9: Choose proper pricing model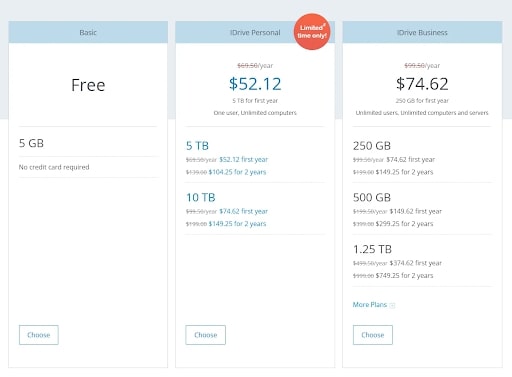 Depending on your needs and budget, you must choose a cloud backup provider with a pricing model that fits your use case. While it is rare for a cloud storage provider to offer a lifetime payment plan, pCloud offers exactly that in exchange for a one-time fee. 
Other providers have pricing schemes that are variations of a subscription-based storage-as-a-service model, although there can be significant differences, such as whether plans are billed on a monthly or annual basis. Choose a cloud storage provider that does exactly the things you need, so you don't end up paying extra. 
It's often possible to find a provider at a fraction of the cost if you are willing to cut back on extra features or brand value. Backblaze, for example, is an excellent cloud storage provider that offers the same backup services as Amazon Glacier, for a much lower monthly subscription fee. 
Check out our exclusive Backblaze cloud storage and VPN deal:
Step 10: Look for customer support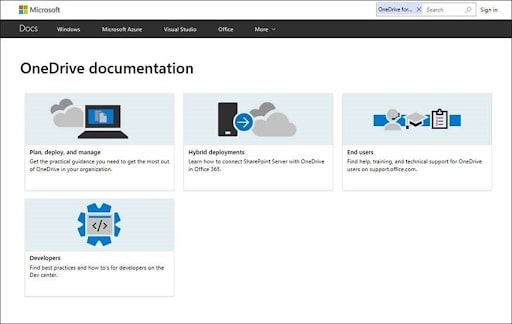 This is especially important if you are looking for cloud storage for business rather than personal needs. Whether it's to prevent unnecessary downtime or recover accidentally deleted files, a good customer support team ensures that you also have someone to talk to when things take a turn for the worse. 
Prioritize cloud storage and backup providers that offer round-the-clock support, especially through live chat, since it's the most convenient. Also look for a way to contact your cloud storage provider by phone in case you run into a complicated issue. Most cloud storage providers offer support over email at the very least, but try to avoid ticket-based customer support systems if possible.
Summary
In the end, the right cloud storage partner for your business will vary significantly based on your specific use case. However, you should always prioritize a provider that fits your budget, offers great customer service, and has good uptime and a proven track record. 
However, It's also important to pay attention to how your cloud storage provider backs up your data, whether in real time or at regular intervals. You should also look at their file deletion policy and look for important recovery features, such as file versioning and one-click restore. 
If you are unsure about the right cloud storage provider for your business, check out our reviews of the companies mentioned or referenced throughout this article for some decent options. 
These include our IDrive review, our Dropbox review and our Dropbox Business review, our Backblaze review, our Microsoft OneDrive review, our Google Drive review, our pCloud review, our SpiderOak One review, our Sync.com review, and our Tresorit review.